FREE QR Codes Menus to stay Covid Compliant
Create a Safe Dining Experience with a Beautiful Digital Menu
Eliminate the hassle, cost, and risk of single-use paper menus.
Don't disappoint your customers with an outdated menu. Our digital menu takes less than a minute to update.
You don't have to be a designer to have a beautiful digital menu. Our digital menu does the hard work for you.
Go Touchless with QR codes
Our digital menus use QR codes. That means your customers can easily view them on their personal devices.
By automatically publishing our digital menus on the web, we make it easy for new customers to discover your restaurant.
EatOut QR Menu solution is the best alternative to disposable paper menus. Quick and easy to create and update, our QR code menu saves time and money.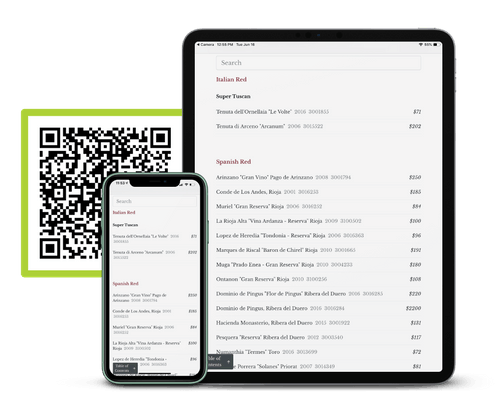 No app to download. No hardware to install.
Relied on by hundreds of businesses just like yours
From international hotels and resorts to independently-operated bars and restaurants, we are trusted by the best in hospitality to create a seamless and safe experience for their guests and staff.
Our customers have a more enjoyable and relaxing customer experience. A QR code menu is a quick and easy way to order.
Salome Ayugi
Restaurant Manager
Want to see how we can help you and your business? Fill out the form and get a demo from one our restaurant tech experts.